Fifteen innovation lessons for tech leaders from the pandemic
Discover how to reliably innovate under pressure. Read What The Pandemic Taught Us About Innovation.
Before the pandemic, everyone aspired to be innovative. During the pandemic, everyone had to be innovative. That led to a lot of lessons learned about what it takes to embrace innovation and spread it throughout your organization.
You'll find those lessons captured clearly in What The Pandemic Taught Us About Innovation. Read it today and discover:
Five concepts and approaches that lay the groundwork for planning crisis-driven innovation.
Seven principles for putting planned innovations into action.
Three practices to sustain a culture of innovation over time.
Build and maintain a culture that delivers innovation under any circumstances.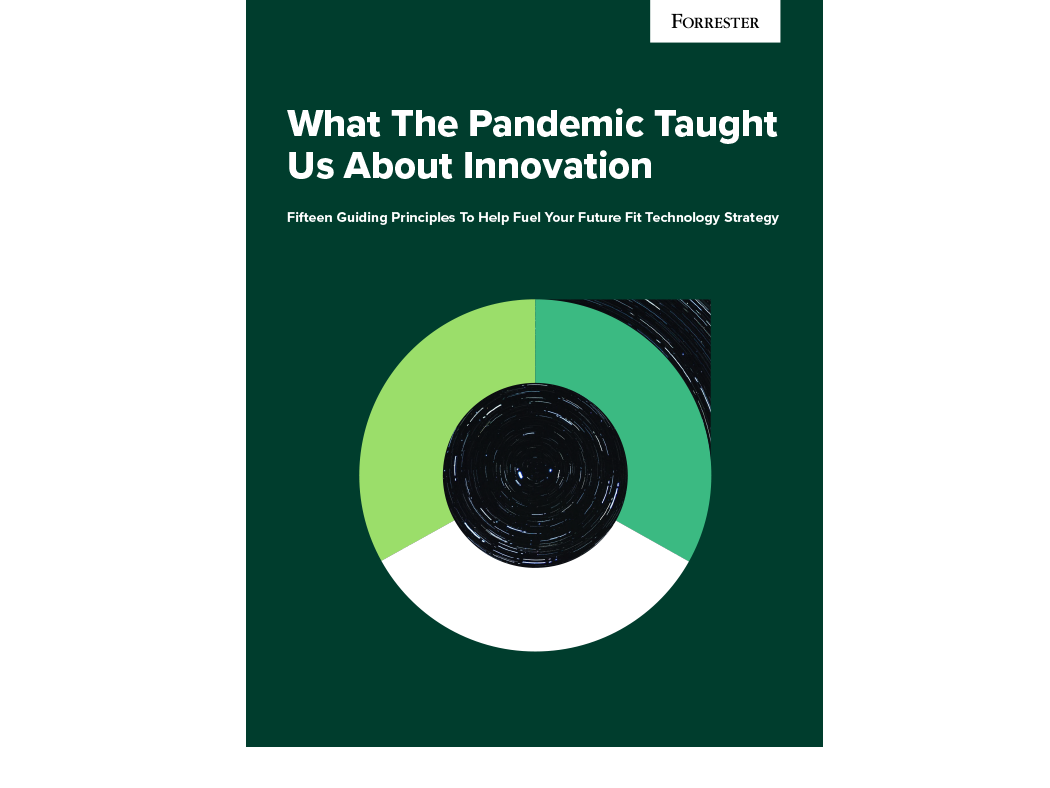 Get Your Copy
Get Your Copy
Thank you!
Listen This Next
Wondering what to do about technical debt? You should hear this.
Is the big push to digital transformation the end of technical debt? In this episode, VP and Principal Analyst Brian Hopkins discusses the issue in light of pandemic-driven, digital trends.