Posted by Zach Hofer-Shall on September 26, 2011
Last week at Facebook's developer conference, the massive social network announced a few big changes. Loosely veiled in the enhanced features is a startling amount of new data, giving Facebook even more capabilities to track and learn from consumers sharing behavior, networks, purchases, songs they listen to, and so on.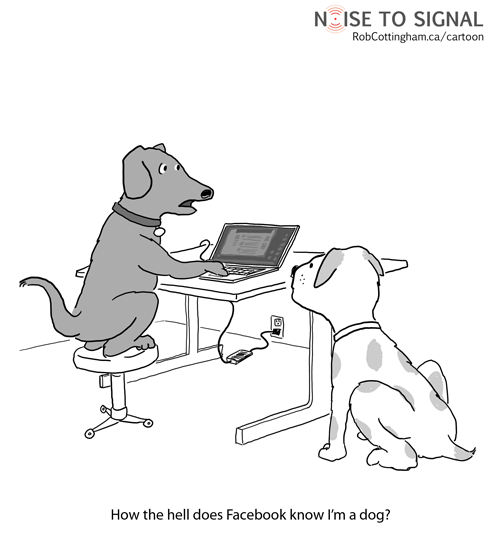 While there were no direct announcements about what this means for marketers, it's still brought a fair amount of discussion around social marketing, customer data, and the future of consumer privacy online. Last week I tweeted a link to this summary (and pointed out the URL's passive aggressive analysis). But since then, the concerns around Facebook's use of data have only increased. So what does this mean to Customer Intelligence professionals?
The way I talk about customer privacy and social data - the information you can collect and manage from social media channels - is that it's a big, gray, squishy, and constantly moving line. It's not black and white. It's not a thin line. And the overall sentiment about how privacy online works seems to shift constantly. The best thing Customer Intelligence teams can do today is to make sure they're on the right side of that line.
There are few standards out today defining the acceptable methods for capturing, managing, analyzing, and applying customer data from social channels. But many vendors offer tools and services that help you achieve just that. And with mainstream media closely searching for examples of consumer privacy concerns, how should you address consumers' social data?
Well, I'm in the middle of a report aiming to answer just that. We see a bumpy road ahead but a bright future for Customer Intelligence teams - especially those that have experience sharing marketing and business value for customers' data. But while I'm researching, I wanted to get the discussion going about how you capture and use this data today.
If you have a chance, head over to the Customer Intelligence Community and help influence our research. I'd love to hear your thoughts and get a good discussion going about privacy.
Categories: