Posted by Stephanie Balaouras on August 12, 2014
Introducing The New S&R Monthly Podcast!
The Forrester S&R team has doubled in size during the last several years. Today, we're 17 analysts and researchers across the US, Europe, and India, 19 if you count the research associates that support every project. Given the size of the team and the degree to which analysts have been able to specialize, we decided that we'd take a little time each month to highlight each member of the team in one of our bi-monthly newsletters and in a short podcast. If you're not signed up for our newsletters, I highly encourage you to do so, please email srfl@forrester.com for additional details. In the meantime, click below to listen to our analyst spotlight on Senior Analyst, Tyler Shields.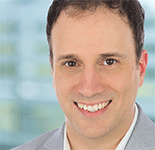 S&R Podcast Listening Options
Click here to download the MP3 file of this episode.