You're under increased pressure to show greater business impact from the technology and services you select to power both the customer and employee experience. Your scope of responsibility today requires that you:
Demonstrate The Business Value Of Technology​
Lead A High-Performing Culture And Organization​
Embed Resilience And Security In The Company​
Optimize Your Tech Stack And Services​
Enable An Insights-Driven Business​
Evaluate And Deploy Emerging Tech
Inspire Tech-Driven Business Innovation
How Forrester Helps Technology Executives
As the leader in customer-centric business and technology research, Forrester partners with chief technology executives to embrace technology trends and new ways of leading and operating that drive adaptive strategies and deliver differentiation through digital transformation.
Amplify your role.
Develop your voice as a business leader in the organization and on the executive team.
Align to transformation.
Achieve buy-in and drive action across the organization on impactful technology initiatives.
Elevate your team.
Teach your organization to embrace changing technology and use it to address new customer needs.
Leading-Edge Insights, Guidance, And Tools
Forrester Research
Forrester's research is backed by deep customer insights and aligned to IT leader priorities to help you keep pace with technology trends and drive the business forward on transformational
initiatives.
Planning Your Technology Roadmap

Keeping track of new technology is a full-time job. Forrester consultants provide clients hands-on guidance founded in our exclusive research to develop a unique IT roadmap to meet your organization's goals.

Vendor Selection And Engagement

Selecting the right technology vendor can feel like going out on a limb alone. Forrester's technology analysts provide clients expert advice and detailed vendor assessments to help you make confident technology choices, balancing service delivery, agility, innovation, and cost.
Research Spotlight
Advanced Digital Businesses Win Through Tech-Driven Business Innovation
The most advanced customer-obsessed firms use chains of technology innovation to deliver exceptional customer experience and operational excellence. However, most firms struggle to reach this point due to outdated technologies and methods of working. This research provides Forrester's vision for IT leaders and CIOs and shows you what your firm must do to get there.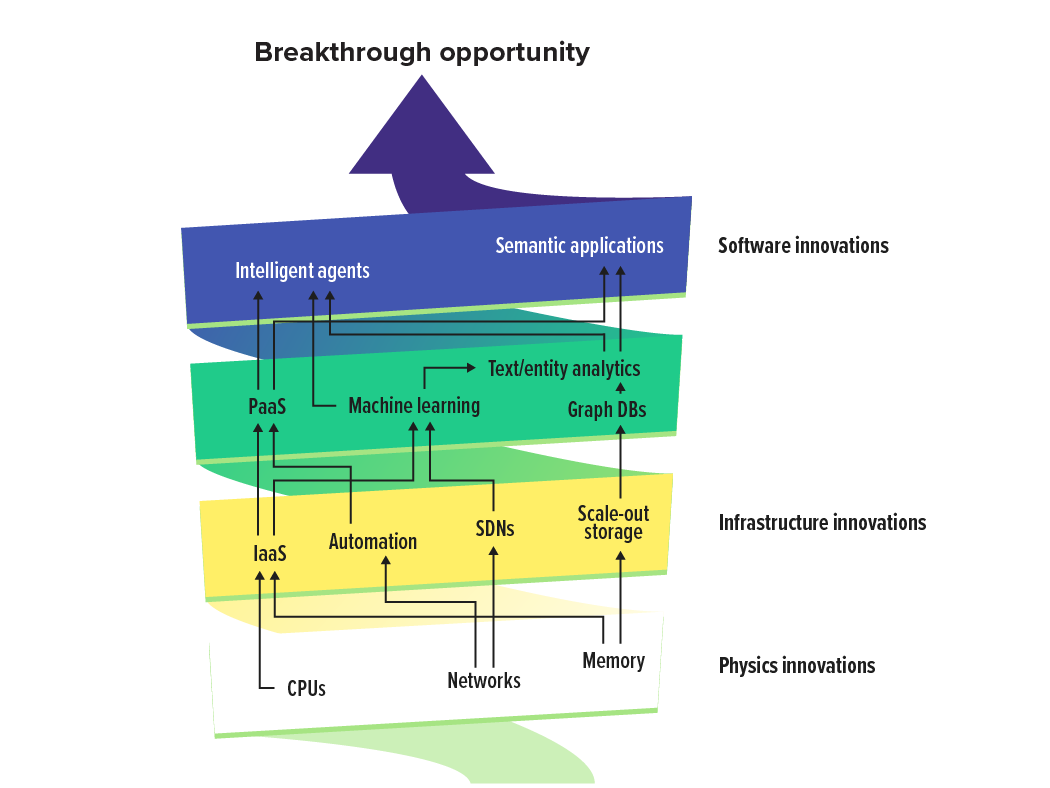 Blog
European businesses must start preparing for a post-pandemic world. They need to target emerging business growth opportunities, devise a policy for hybrid remote and office working, and plan a way to return to business travel. Boosting employee experiences and employee engagement plays a central role for these endeavors.
Read More
Reimagine Three Core Drivers For Tech Strategy Success
Get an inside look at the tech strategy to power your path to customer obsession.
Blog
Interest rates are low. The Fed is dovish. Strong balance sheets exist across the titans of tech. What does it all mean? Well, you are seeing the open salvos in an arms race in industry-focused tech as this combination of financial factors make the technology market prime for consolidation. A shining example is Microsoft's announcement of its intention to acquire Nuance Communications for $19.7 billion in an all-cash transaction. Microsoft will complement its recently developed healthcare cloud […]
Read More
Blog
The Future Fit Challenge Applies Today, Not Just Tomorrow CIOs and technology leaders have a core objective to develop and improve the technology foundations and innovation their firms need to win, serve, and retain customers. They must also enable their employees with the capabilities to achieve this customer obsession in an efficient and effective way. […]
Read More
Technology Executive Team Members
Forrester reframed our approach and altered my vision of what our cloud strategy would be.
-CIO, utility company
Predictions 2021: Accelerating Out Of The Crisis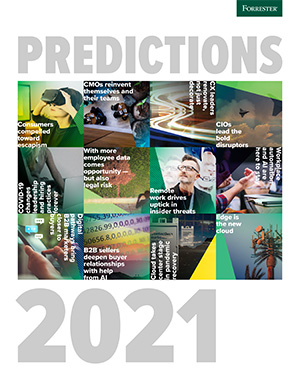 The business landscape has fundamentally shifted. Success in 2021 will depend on firms' willingness and ability to harness disruption and drive meaningful change. Read our Predictions Guide to learn how to meet the moment and thrive.
Thank You