Enjoy A Dynamic Certification Experience
Gain the core skills needed to initiate and orchestrate end-to-end CX improvement projects.
Demonstrate your competency through hands-on activities that enable you to produce deliverables you can put into practice.
Access concise, snackable content on demand in a digital learning platform.
Engage with fellow practitioners and champions in our social learning platform to share challenges and exchange ideas.
Access a CX toolkit with templates useful for practical application after the course.
Receive a signed certificate and badge that can be shared with social networks upon completion of the CX Foundations course.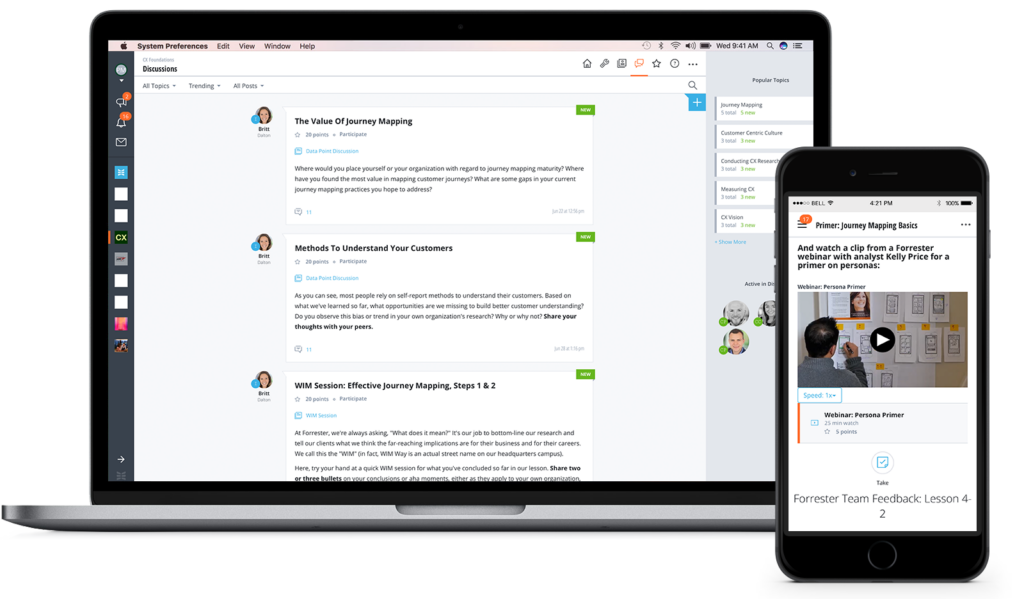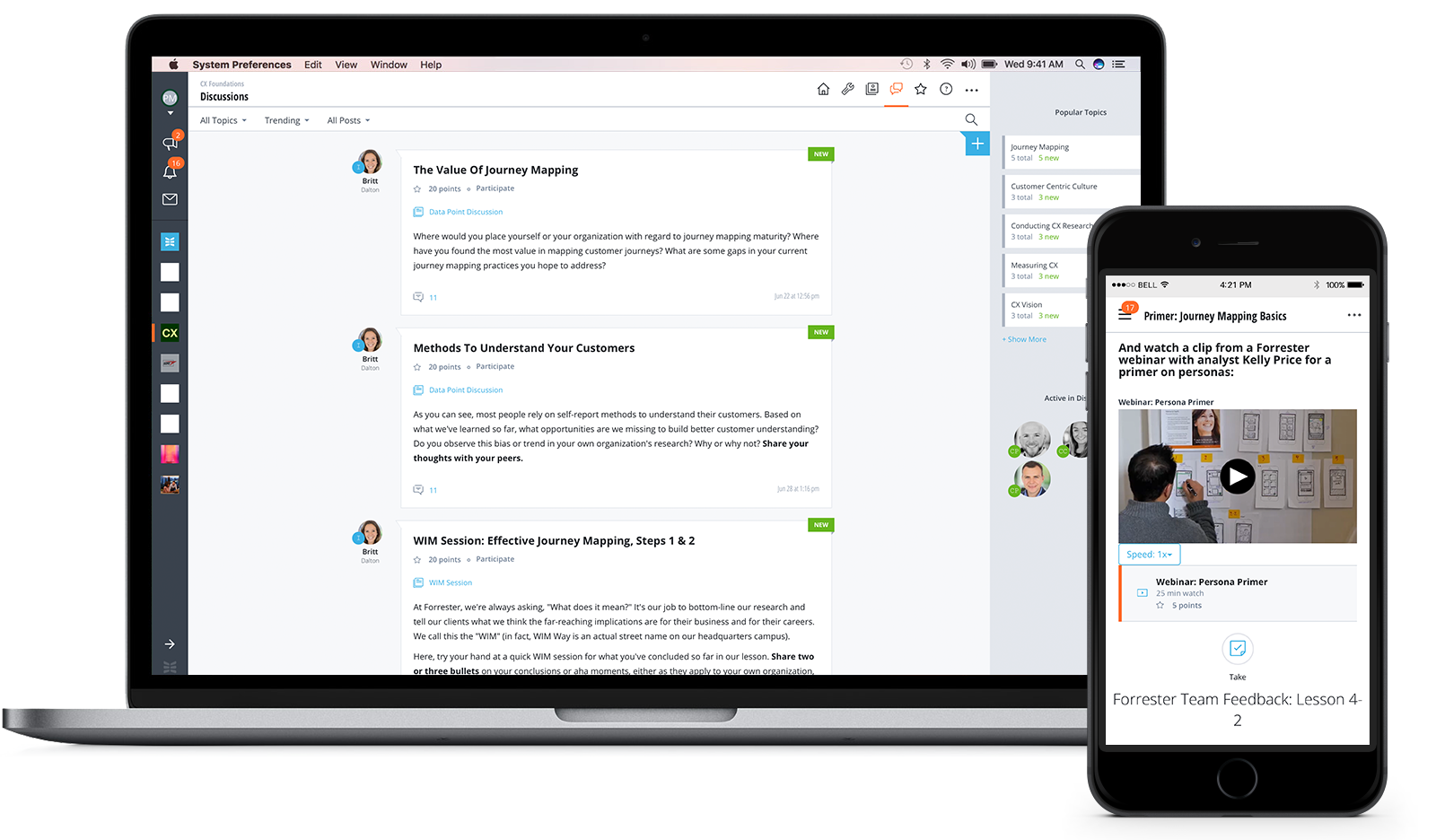 Build CX Skills And Competencies
We've designed two CX Certification paths: One for CX practitioners and one for non-CX practitioners. The certification path for CX practitioners allows for breadth and selective depth across CX. We offer our Foundations course (CX-I) to non-CX practitioners who may be part of cross-functional groups working on CX initiatives.
Learn The Foundations Of CX
Crafting A CX Vision
Identify the elements of a brand-rooted CX vision that is authentic, inspiring, and mobilizing.
Building A Customer-Centric Culture
Explore the essential steps to culture change and how to sustain momentum over a long transformation.
Conducting CX Research
Discover how the right research methods and planning help drive customer centricity, and how to get the insights you need to succeed.
Journey Mapping Like A Pro
Unlock the seven steps to successful journey mapping to increase ROI and fuel transformation.
Measuring CX
Learn how to establish or improve your CX measurement program to truly measure CX quality from the outside in.
Storytelling The CX Business Case
Build powerful business cases for your CX initiatives through the art of storytelling and the science of ROI modeling.
Meet Our Team
Ryan Hart
Principal Analyst
Sam Stern
Principal Analyst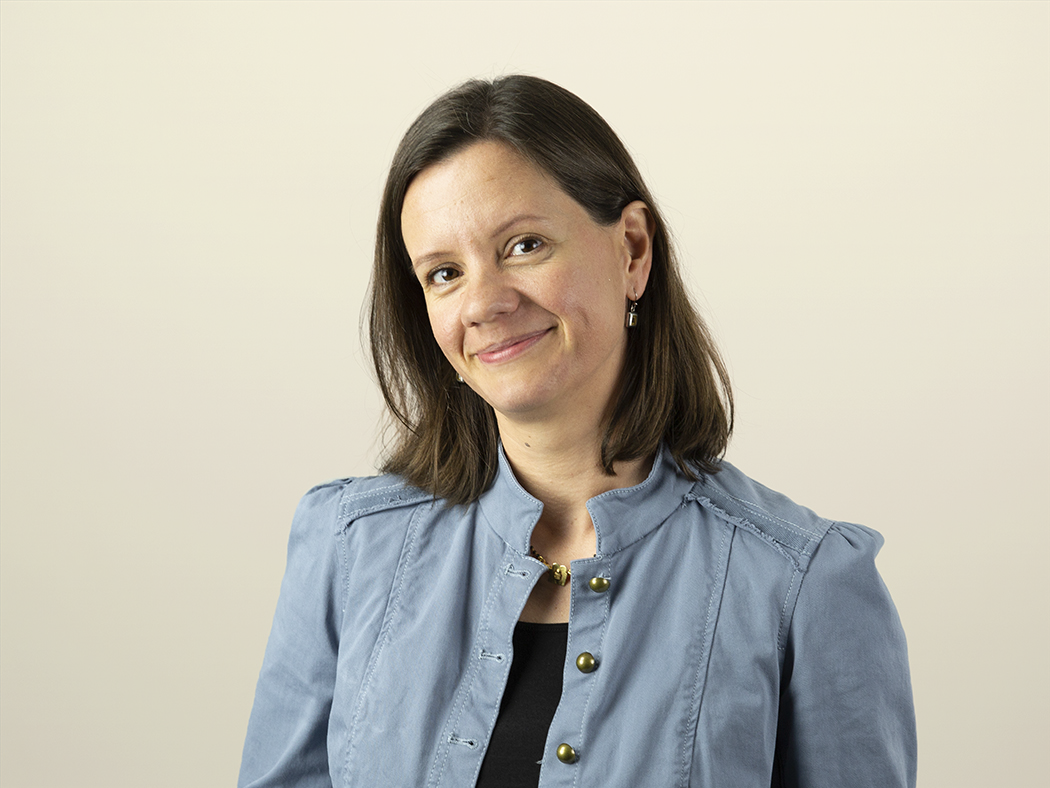 Maxie Schmidt
Principal Analyst
Harley Manning
VP, Research Director