Every CX leader is in a unique position, responding to customers, processes, and touchpoints particular to the business. No matter where your organization is along its customer experience journey, get to your destination faster, and achieve your priorities in:
Establish, fund & scale the CX function
Collect & analyze data for customer insights
Embed voice of customer into the business
Design experiences that drive loyalty
Enable CX with technology
Measure CX and prove ROI
How We Help Drive Business Results
Recognized as the global leader in CX research, Forrester provides rich insights, strategic frameworks, and hands-on guidance that empower leaders and teams to convert their CX vision into programs that adapt with changing demands and demonstrate real business results.
Lay the foundation for continuous CX transformation.
Build a strategy, and implement proven models that adapt and grow with the needs of your business and market.
Prove the value of CX initiatives.
Quantify the outcomes of your initiatives through a proprietary algorithm for modeling the financial impact of CX investments.
Build a culture of CX across the enterprise.
Build CX capacity and mindset across the ecosystem through training and certification.
Leading-Edge Insights, Guidance, And Tools
Forrester Research
Research backed by deep insights aligned to CX leader priorities and hands-on guidance from industry-leading CX analysts.
Research Spotlight
Discover The Virtuous Cycle Of CX Management
There are six key areas of CX management that interlock to form a virtuous cycle of improved customer loyalty and business outcomes:
Research. Understand your customers in depth, and communicate that understanding to employees and partners.
Prioritization. Focus on what's most important for your customers' experience and your business's success.
Design. Define and refine experiences based on your vision and customer understanding.
Enablement. Provide employees and partners with the resources they need to deliver the right experiences.
Measurement. Quantify the quality of experiences and their link to the organization's overall metrics.
Culture. Create a system of shared values and behaviors that focuses employees on delivering great customer experiences.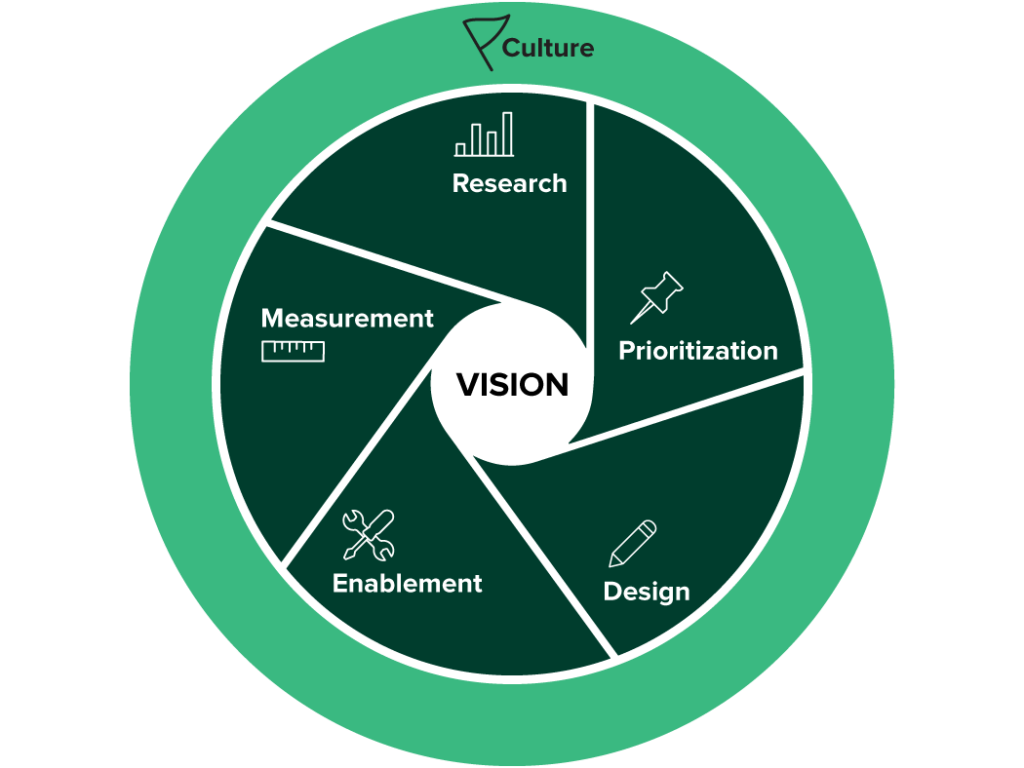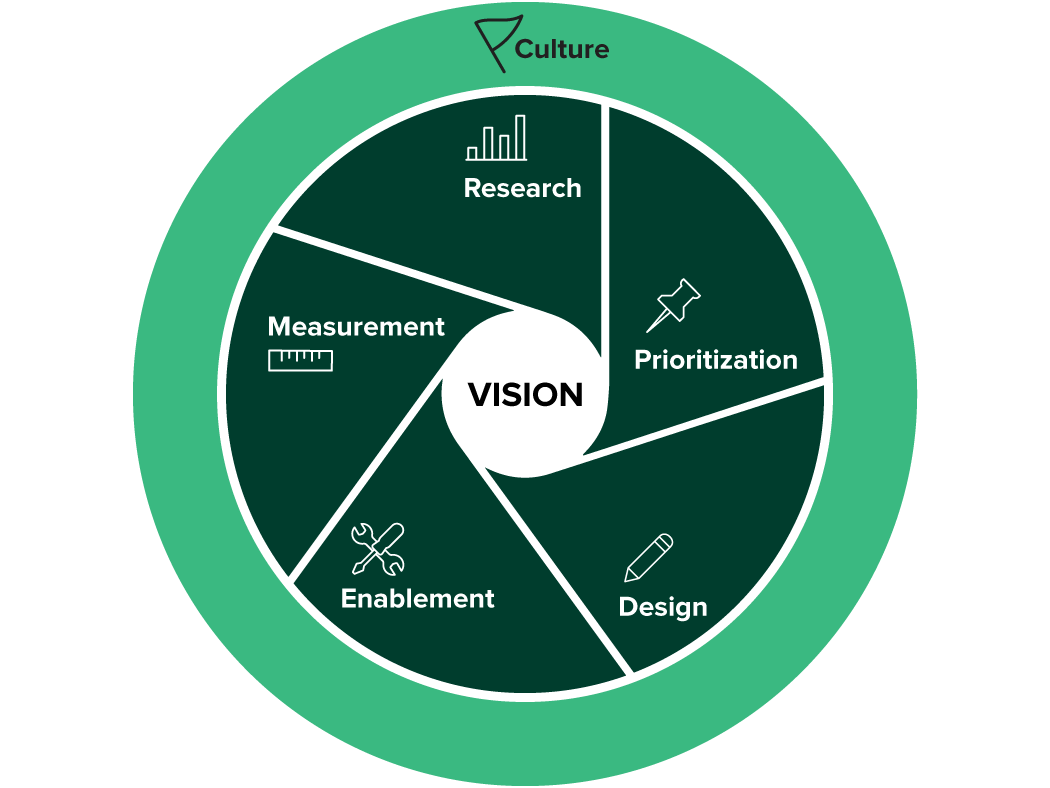 Blog
2020 was an emotional rollercoaster. A global pandemic, economic upheaval, social unrest, and a contentious election have all left consumers reeling. Marketers know that emotion is the biggest driver of purchase decisions and naturally attempt to tap into these turbulent consumer emotions. But those attempts can fall flat (see: this mash-up of pandemic advertisements that […]
Read More
Predictions 2021 Online Event
Dive deep into the dynamics that will generate obstacles and opportunities in 2021.
Blog
In 2021, things are already heating up more for customer experience (CX) leaders. In just a few days, we've already seen two acquisitions — and we know of more on the horizon. Unified data analytics technology vendor Topbox — known for helping organizations connect disparate data sources to create a more unified, cross-channel view — […]
Read More
Blog
Consumer energy is rising again. The latest pulse reveals that, over the course of the past three months, overall consumer energy has moved from 39 up to 43, and consumer energy has grown along every key emotional dimension.
Read More
Predictions 2021: Accelerating Out Of The Crisis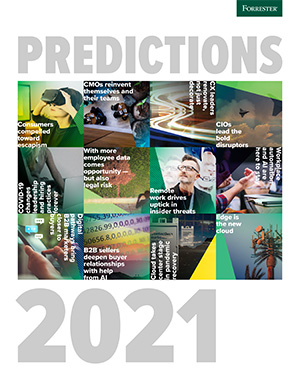 The business landscape has fundamentally shifted. Success in 2021 will depend on firms' willingness and ability to harness disruption and drive meaningful change. Read our Predictions Guide to learn how to meet the moment and thrive.
Thank You