B2C Marketing Council
Council advisors help senior-level B2C marketing executives apply insights from forward-looking research and best practices of an exclusive network of peers and analysts to navigate risk and accelerate key business initiatives.
Members of Forrester's B2C Marketing Council are tackling these top priorities in 2018:
Evolve the marketing organization using peer insights and lessons learned from members' digital transformation journeys and explore new cross-functional teams emerging in the marketplace.
Identify and benchmark key performance indicators to demonstrate return on investment across local and regional markets.
Embrace social media and social listening to effectively build the brand across the customer life cycle in the post-digital era.
For a complete list of B2C Marketing Council members' top priorities, key questions, and a calendar of events, download the 2018 program overview.
Download program overview
---
Join our next meeting
Gain peer insights today. Join our next B2C Marketing Council meeting and discover what Forrester's Leadership Boards are all about.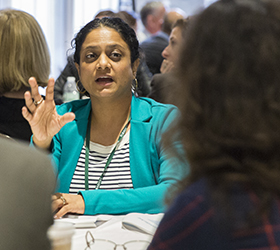 ---

"The B2C Marketing Council consists of seasoned marketers across a range of industries, which provides a great community to learn with, get advice from, and share experiences. Our Forrester advisor ensures that all council members are leading their respective organizations along the road to marketing success."
Imran Haque
Head of eCommerce, Digital Strategy and Multichannel Marketing, Zoetis