Start Your Certification Today
The Zero Trust Certification Journey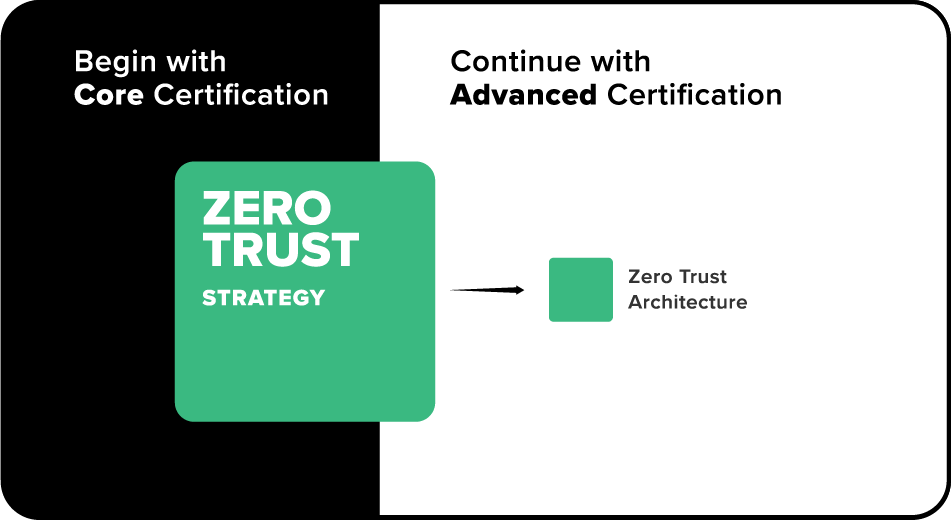 Zero Trust Certification is delivered through a cohort-based course. Courses cover six competency-based lessons that average between 1–3 hours a week over an eight week period. Course participants may also be able to claim continuing professional education (CPE) credit with (ISC)2 for the hours spent working toward certification.
Advanced: Zero Trust Architecture
Zero Trust Certification For Individuals
Cohort Courses
Maximize opportunities to discuss key topic threads in a dynamic, peer learning environment.
Specific Start Dates
Begin an 8-week course at designated start dates to gain insights and increase your impact.
Self-Paced, Online
Fit certification into busy schedules with mobile-friendly lessons to do anytime, anywhere.
Zero Trust Certification For Teams
Zero Trust is a cross-functional effort for any organization. It requires a thoughtful strategy and buy-in from leaders and their teams. As such, all cybersecurity team members must align around a common vocabulary, mindset, and approach. Teams of 20 or more are invited to explore customization options:
Enroll in a private course with a start date of your choosing
Tailor course discussions to your unique organizational situation
Add optional 1:1 feedback sessions with expert analysts
Core: Zero Trust Strategy
Arm yourself with the knowledge and skills required to adopt Zero Trust at your organization. Create the business case for Zero Trust and learn how to build alignment around a common imperative, terminology, and set of tools to mobilize lasting change.
The next course begins on April 12. Register by April 9.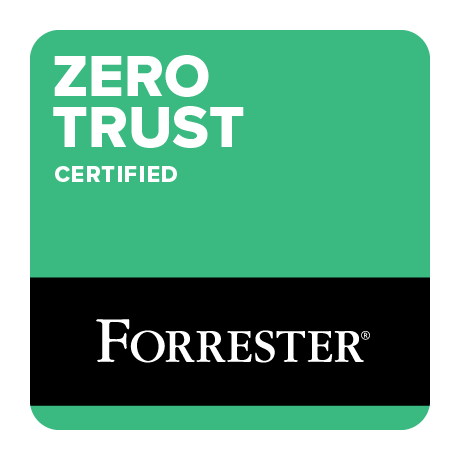 Topics covered in Zero Trust Strategy
The Zero Trust eXtended Framework
Understand Zero Trust as a holistic approach that includes people, processes, and technologies.
Five Steps To A Zero Trust Network
Quickly begin and iterate on a five-step journey to realize the benefits of a Zero Trust strategy.
The Business Case For Zero Trust
Put Zero Trust in the context of your ultimate goal: protecting data and empowering the organization.
Supporting Zero Trust
Learn how to support Zero Trust across your organization by involving GRC, IR, the SOC, and your organization's "human firewall."
Leading Change
Use key risk and performance indicators to build momentum and drive change.
Maturing Zero Trust
Identify policy and process changes to continuously improve and advance your Zero Trust maturity.
Learn from expert analysts who bring unique experiences, examples and advice to share on cybersecurity best practices.
Advanced: Zero Trust Architecture
The Zero Trust Architecture course is being offered by arrangement through Forrester Consulting.
Enrollment prerequisite: Zero Trust Strategy
We wanted to adopt the Zero Trust Architecture approach and do it the right way. This course helped me understand the bigger picture of Zero Trust: cross functional alliances, politics and patience.
—International government security consultant
Complimentary Two Week Trial Of Zero Trust Strategy's Five Steps to Zero Trust Lesson